Information for Parents of Young Adults
We Understand How Hard This Can Be
You want what's best for your child. And we know it's difficult to watch them struggle, even in the smallest ways. It can leave you feeling confused, sad, and frustrated, and wondering what to try next.

On top of that, this person that still seems like a child in your eyes is now a young adult. They have their own thoughts, ideas, and worldviews. And it seems like you're the last person in the world they are looking to for any sort of guidance or advice.
We can help
At IFC, we provide the tools you need to support your young adult as they face pressures and stresses from seemingly every direction. We use a trusted, time-tested approach to help guide your child through each phase of transitional development.
The Help You'll Get
These are the most common things that kids struggle with in the later years of high school, the transition from high school to college, and the first years of college, and beyond.
• Trouble sleeping
• Trouble balancing classes, work, and a social life
• Social anxiety
• Change in eating habits
• Gender and identity issues 
• Eating disorders
• Weight gain or weight loss
• Social isolation
• Substance abuse
• Feeling anxious, lonely, or depressed 
• Experiencing suicidal thoughts
• Stress-related to schoolwork or grades
• Test anxiety
• Family Issues
• Dating and social life difficulties 
• Struggling with long-term relationships
• Dealing with a breakup
• Feeling homesick
• Struggling with perfectionism
• Dealing with assault/traumatic experience 
This isn't a full list, of course, and sometimes the first issue a college-age child presents to us turns out to be a symptom of something deeper. Rest assured we will work with you during your child's treatment to make sure they get back on track quickly and safely
How We Do It
If you're familiar with how therapy works, then some of these terms may be familiar. For those that are new to the experience, click on these treatment types for a more in-depth explanation of each.
Cognitive Behavioral Therapy (CBT) – quick overview of CBT
Customized therapy – reminder that every person is different and everyone requires a custom approach, different frequency, different timelines, etc.
In-office Therapy – reminder that we can meet with you in- person
Online Therapy – reminder that we can do our sessions virtually
Our First Goal
The goal isn't to get your child to commit to a year of therapy. Or to agree
to "go see someone" for help.

The goal is to get them in for one visit and for them to feel comfortable
making that first small step.

Once we talk them through the roadmap to success and explain
that our sessions are not simply a "tell us how that makes you feel" type of
experience, we find great success in return visits.
How You Can Get Started
Choosing a new therapist for your child can feel a little overwhelming if this is your first time doing it. We will make sure you feel comfortable with our practitioners and approach before we see your young adult for the first time.
When you are ready to help your young adult child take the next step in their personal wellness, here's all you need to do.
1. Get in touch with us here
2. Schedule a call with our staff
3. Discuss the plan for your child's better future
If your child is away at school, we can schedule their visits online. We find this helps with scheduling flexibility and also allows them to find a private, comfortable space to have their session with us.
Why It's Important You Act Now
We understand that you might wonder how quickly our services will show results. Or if they will show results at all. But it's important you don't let skepticism, fear, or even a previous bad experience with another practice delay you from taking action on behalf of your child's wellbeing.
Studies show that the sooner treatment starts, the better the odds are of success. And you don't want to see your child suffer for one more day.
Over 90% of our patients return after their first visit.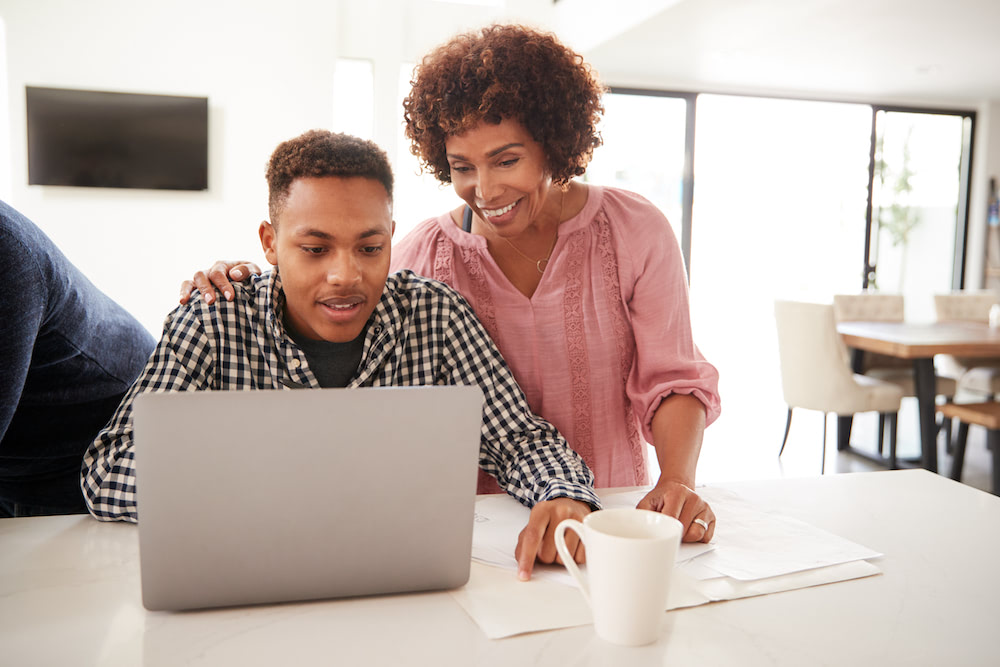 "My daughter has come so far since last school year. There is a lot less anger. She bounced back in academics and motivation. There are relapses into negative thinking and struggles with anxiety and schoolwork, but my daughter continues to learn to cope. I'm so glad we have support from IFC."
"I had the most positive experience with IFC working with my son.  Not only are they inviting and put our anxiety at ease, but it's obvious that they are knowledgeable and well experienced in their field.  They incorporated me into sessions and provided me with education, support, and concrete tools that I so desperately needed, while still maintaining focus and "allegiance" with my son so that he continues to feel comfortable with therapy."
If you want to research a bit more, here's a good place to start
Talking to College-Aged Kids About Therapy
When your kids move out for college, you want to ensure that they have access to everything they need for a successful transition to the next phase of their lives. You make sure that they have linens, electronics, and kitchen supplies. When they arrive, you check that they know where the grocery store is