Through the Eyes of a ChildSM
We've seen all too often how families who are struggling can feel isolated and overwhelmed. This leads many families to feel that they will never regain control of their lives. This period of crisis can be extremely difficult but it's also the most critical time for interventions and learning new ways to cope. Our commitment is to assist children and families during these times so that their struggles can become more manageable.
Using a unique approach called Through the Eyes of a Child℠, we strive to view the world from the child's perspective. We also engage with parents, siblings, and, if necessary, teachers, coaches, or other people of influence in a child's life to understand what challenges they're experiencing. Coordinating with these important people in a child's life gives us a deeper understanding of a child's struggle and allows us to best help them overcome those challenges.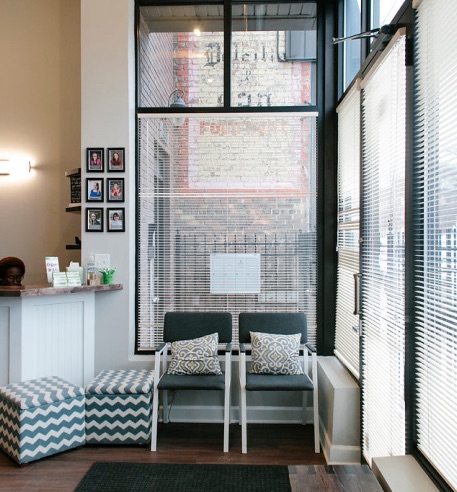 It is the mission of Individual and Family Connection to empower families to more deeply connect with one another and to assist them in maintaining that connection through difficult times. We guide caregivers to better respond to their children's behavioral and emotional needs through providing direct service, education, advocacy, and by building strong alliances in the community. Together with their support systems, we work to promote balance and well-being for children by providing quality pediatric mental health services.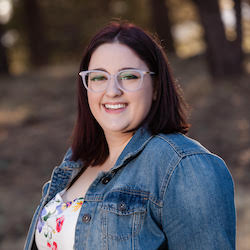 Jori strives to create a warm and empathetic relationship with each client that walks through her door. She is intentional in her work with children and their caregivers, and she strives to provide care that is tailored towards each individual she meets with. She uses all aspects of a client's life to inform her work, understanding that everyone seeking therapy has different needs, different experiences, and a different story overall.  Jori has a strong belief that children express themselves, their feelings, and thoughts through play. Knowing this, she sets out to find fun, creative, and individualized ways for all of her clients to explore and process their emotions. Jori guides children and caregivers through the therapeutic process, helping each part of the family discover their strengths, collective goals, and the most beneficial approaches they can take to accomplish them.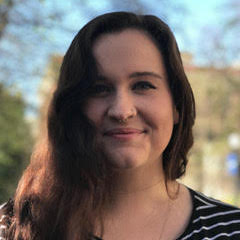 Colleen finds that her relationship with her clients is the most important part of her practice. She prioritizes developing genuine connections with each one, and her calm and welcoming presence continuously strengthens these relationships. Colleen creates a space for her clients to be open and honest without fear of judgment. Her inviting personality helps her engage with her clients and encourages them to practice the skills they work on together. Meeting her clients where they are at individually is critical for Colleen, as she knows every need is unique. Not only for the children, teens, and young adults she works with, but also for the families who need a little extra support. She values psychoeducation and taking the time to explore and get curious with families to learn and better understand their concerns, worries, their child's challenges, and plan what interventions might be beneficial in achieving their goals. With every client and family, Colleen strives to help them all feel encouraged, empowered, safe, and understood.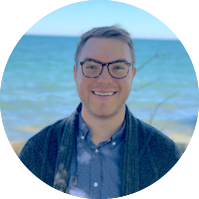 Joe's empathic manner, advocacy, and clear investment in therapeutic relationships highlight his passion for helping others navigate life's challenges. He believes in the ongoing potential for positive, meaningful change when a safe environment is created to promote client growth and exploration. His warm and nonjudgmental approach when working with clients helps him to quickly establish rapport. Joe works closely with the client and family to develop a treatment plan that meets their needs while also ensuring the incorporation of their strengths, values, and culture. Joe recognizes how social, emotional, behavioral, and developmental problems can have unique presentations in each client and uses creativity and knowledge of various treatment approaches to help address client-specific needs. It is through the therapeutic process that Joe works to help clients and families feel empowered to utilize their strengths to overcome obstacles.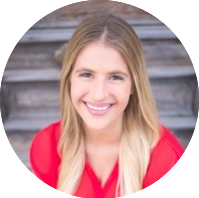 Erin's passion for people is evident in the therapeutic bonds she forms with her clients. She believes that individuals of all ages are ever-changing, and growth is limitless even in the moments when it may not feel like it. It is through her empathetic and fun spirit that she connects with her clients and is able to form a safe and open environment encouraging of exploration and growth. Erin uses a variety of therapeutic approaches to create a treatment plan unique to each client that will harness their individual strengths to work toward positive growth and a positive sense of self. When working with children, Erin understands a child's social and emotional needs and the impact environmental and relational influences have on their development. As a result, she works to provide a therapeutic process that is inclusive of the child's family, builds on their strengths, and addresses the child's needs on a multitude of levels.
Advice from Erin: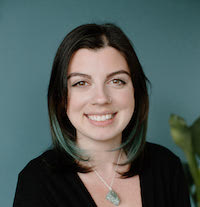 Emily's warm, approachable manner and her intentional creation of a playful and relaxed therapy atmosphere allows children of all ages to feel safe and comfortable as they begin their journey toward positive change and self discovery. Emily is passionate about the power of relationships and believes that supporting children and families in strengthening their connection with one another allows for the emergence of healing and growth. She works to develop a strong therapeutic relationship with each client and incorporate their individual interests into the tools and activities used during the treatment process. Emily uses a culturally sensitive and strengths-based approach in order to help clients celebrate their unique capabilities and feel hopeful about the future. Emily enjoys working closely with parents and other important adults in the child's life in order to create a unique, individualized therapy experience that is tailored to the specific needs of the child and their family.
Andrea's calm and compassionate presence makes her approachable to children of all ages. She connects with children and families by providing a warm and nonjudgmental environment in which she validates individual experiences and instills hope that change is possible. Andrea recognizes how difficulties in behavioral and emotional health can impact all areas of life and limit one's ability to grow. She works in collaboration with parents and teachers to meet the unique needs of each child and family system. Her therapeutic approach centers around the identified individual needs of each child and family, as well as the strengths they possess.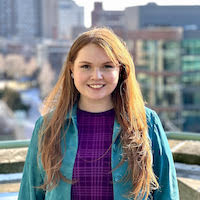 Kamryn Hinkle, Intern-Erikson Institute, Masters of Social Work
Families that work with Kamryn will feel at ease and accepted by her patient, thoughtful manner. Kamryn feels a sense of admiration for each child, teen, and parent she works with, knowing that every story is experienced, felt, and shared distinctively. By fostering genuine bonds and creating environments filled with openness and playfulness, Kamryn aims to be a safe support for clients to build a foundation for continuous exploration and consistent empowerment. For every child she sees, she will make sure that they feel understood in a way that's natural for them. For every parent she sees, she will ensure that they feel validated and appreciated for the dedication and love they hold for their families. Kamryn hopes to help families find that even through life's toughest moments, a devotion to caring, connection, and consideration for one another can be one of the most powerful sources of resilience.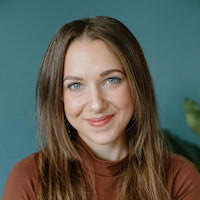 Ritamaria Laird, MA, LCPC, NCC, RPT, Certified Theraplay Therapist and Trainer
We love having Rita's warm, supportive presence around IFC. Even our most shy and anxious clients feel immediately at ease when they meet Rita for the first time. Rita is able to connect with some of the most 'hard to reach' clients by validating their struggles and taking the time to understand the unique way they view the world. She is often quick to identify her client's strengths (even when they can't find them for themselves) and is able to help them utilize these strengths to reach their fullest potential. Rita views therapy as a collaborative effort to create positive change and strengthen family systems and relationships.
Ritamaria also offers workshops and seminars on a variety of topics. To have Ritamaria speak with your group or school, please contact us at 773-270-0469 or [email protected].
Advice from Rita: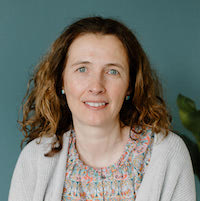 Ruth approaches each relationship in a collaborative, positive, and brain based way and uses an expressive, artistic, and playful approach in her work with children and families. Her creative and welcoming manner allows her to quickly connect with her clients and help them feel safe.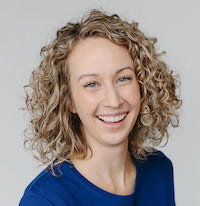 Julianne Neely, MSW, LSCW
As the Founder and Executive Director of IFC, Julianne is passionate about providing families in Chicago with a quality pediatric therapist who understands their child's unique needs. She believes that each family goes through seasons of life where extra support is needed. She considers it a privilege to step into others' struggles and challenges in order to offer a listening ear and a helping hand. She is approachable and easily establishes rapport with children and their families.
Julianne also offers workshops and seminars on parenting and pediatric mental health. To have Julianne speak with your group or school, please contact us at 773-270-0469 or [email protected].
Advice from Julianne: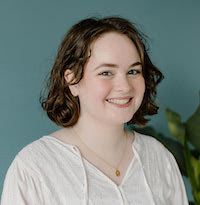 Kellie Seccombe, MSW, LSW
Kellie's empathic and relational approach helps her clients to feel welcome and heard. She values collaborating with clients in a nonjudgmental and patient manner so that they may bloom in their own unique way. Kellie uses a diverse assortment of therapeutic approaches to create client-centered treatment plans to encourage each individual's growth. She understands that a child's ability to manage their emotions starts with caregiver relationships, so she supports children in developing this skill and families in reinforcing this at home. She works with families to strengthen their bonds and to communicate more effectively with their support system so that they may generate positive change together. Kellie is dedicated to a lifetime of learning how to offer anti-oppressive therapy so that individuals of all experiences and families of different shapes and sizes can access quality mental health services.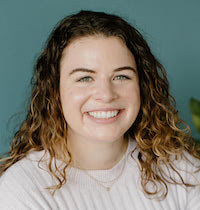 Kelsey Suglich, MA, LPC, NCC (National Certified Counselor)
When connecting with clients, Kelsey cultivates a warm and calm environment that encourages honesty and vulnerability. She has a presence that leads others to her when they need support – whether this be for clients experiencing stress in school, athletes with high anxiety, those making important decisions about college, or clients going through the process of exploring their identity. Kelsey has a natural ability to connect with  and hold a space for her clients no matter the challenges they may be facing. She works restoratively with her clients to manage big emotions and improve executive functioning skills. Kelsey empowers clients to discover their own resiliency, gain insights into themselves, their relationships, and feel comfortable enough to explore their needs, worries, and strengths. She has this special way of asking just the right questions to get any child, teenager, emerging adult, or parent to experience their lightbulb moment.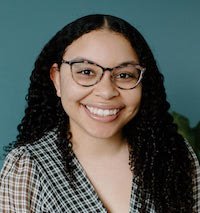 Natori resonates most with therapy practices that offer empathy, congruence, and unconditional positive regard. By instilling those traits into her practice she is able to offer a comfortable space for individuals to feel at ease and begin the process towards change. Natori believes it is important to meet both children and families where they are at and move at a pace beneficial to all. Natori advocates that communication is a powerful tool and that being heard opens doors to understanding with hopes of alleviating tension. Natori has an easy-going nature, which helps to create initial bonds with children and teens. This connection increases the chances for collaboration on goals throughout the time spent together.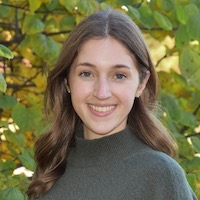 Clients who work with Lauren will undoubtedly feel the positive effects of her devotion to and advocacy for them. One of her most impactful qualities as a therapist is her dedication to learning. Lauren knows that there is always something new to learn about every client, and she aims to discover new research and methodologies uniquely suited for each child, teen, parent, and family. She is eager to embark on this process with caregivers, supporting them as they learn even more ways to make strong connections with their children. Families find that working with Lauren transcends traditional approaches – her inquisitive and creative personality allows her to build thoughtful, playful, and genuine relationships. Lauren also dedicates herself to strengthening community relationships. Because even though she is ready to work with clients who arrive at sessions carrying trauma, anxiety, depression, behavior challenges, and more, she also understands that her role as a therapist does not stop in her office.
Don't wait. Give us a call today.
You and your child do not have to struggle. You deserve to have a strong support system to help you deal with any problems that are causing stress for you and your family.