Being a parent is hard.
You shouldn't have to do it alone.
We help children, parents, and families thrive by giving them the tools and strategies they need.
The only thing that feels worse than seeing your child struggle is not knowing how to help them
We understand how important it is for you to connect with your child. That can be hard to do if your child is struggling with behavioral issues:
• Anxiety, OCD and panic disorders
• Self-esteem issues
• Family transitions and sibling relationships
• Relational and peer challenges
• Grief and loss
• School problems
• ADHD, ADD, impulse control
• Childhood depression
We understand how you feel
Not knowing how to help your child is a horrible feeling. It can be stressful, frustrating and incredibly isolating. No parent deserves to feel that way. We're here to help.
Our goal is to understand the cause of your child's behavior so we can work together to find a solution
We want to know what your child is going through and why. Then we can work with you, your child, and your child's support network (family members, teachers, nannies, therapists, etc.) to provide you with the tools and strategies you need to work through whatever is causing the behavior.
Our therapists are experts in the following areas:
• Online therapy
• Theraplay
• Cognitive Behavioral Therapy (CBT)
• Child-Parent Psychotherapy (CPP)
• Play therapy
• Sibling and family dynamics
• Social skills training and problem solving
• Anger management
• Crisis intervention
• Classroom management training
• Gender identity
• Trust-Based Relational Intervention (TBRI)
Online therapy can help right now
Navigating our world right now is difficult and being a parent is even more challenging. In response to the COVID-19 pandemic, we're offering online therapy to help parents, children, and family members that are in need of support. With all that is going on in the world right now, we want you to know that you are not alone, and we are here to support you. Online therapy is just a click away.
We feel honored to have helped countless individuals and families connect with each other and thrive as a result
"The IFC office has such a warm and welcoming environment. From the moment we arrived, I felt like we were in the right place. Both of my children have seen therapists at IFC and they have been a big help for us. I would recommend them in a heartbeat."
"IFC was incredibly helpful with our 6-year old boy who has problems with anxiety and other issues. They provided us with many tools for how to help him. He is now really relaxed and has opened up a ton during our sessions together."
"IFC is great at providing resources and useful information on how to improve family dynamics and child self-esteem. We all learned a lot from our therapist and our son changed from night to day under her care. I will always cherish what IFC did for us."
"My counselor was fantastic. I always felt like she understood me and really listened and cared. I feel much more self-aware and confident since working with IFC. I would absolutely recommend them."
1
Call or email our intake team to get matched with a therapist.
2
Meet with your therapist so they can get to know you and your family, and you can learn about all the ways we can support you.
3
Start a treatment plan that is custom designed for your child.
4
Feel less anxious, less alone, less overwhelmed, less stressed, and less worried about how to help your child.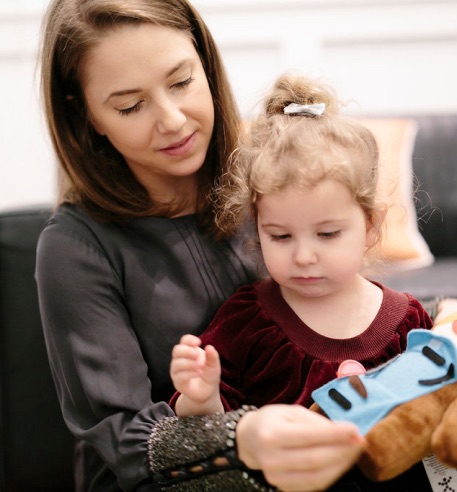 Every parent deserves to have a strong support system
Our therapists can help you:
✔ Feel less stress
✔ Connect with your child
✔ Be more confident
✔ Worry less
✔ Learn effective tools and strategies
✔ Feel less isolated
✔ Get the benefits of a strong support system
✔ Help your child thrive
Don't wait. Give us a call today.
You and your child do not have to struggle. You deserve to have a strong support system to help you deal with any problems that are causing stress for you and your family.